Inflatable Water Mat for Tummy Time...
This Inflatable Water Mat for Tummy Time Strengthens Baby's Back, Legs, Arms & Neck.
Regular mats are great for a couple of minutes but they don't keep the baby engaged long enough.
Allows your baby to develop the neck strength they need to while engaging in a fun activity.

Available in U.S. and Canada
This inflatable water mat is the perfect tummy time activity with water and attractive sea creatures to grab a babies' attention. With this mat tummy time can be a water experience without getting wet. Rain or shine, your infant can have fun in the sun with this brightly colored inflatable play mat that has a wonderful underwater seascape.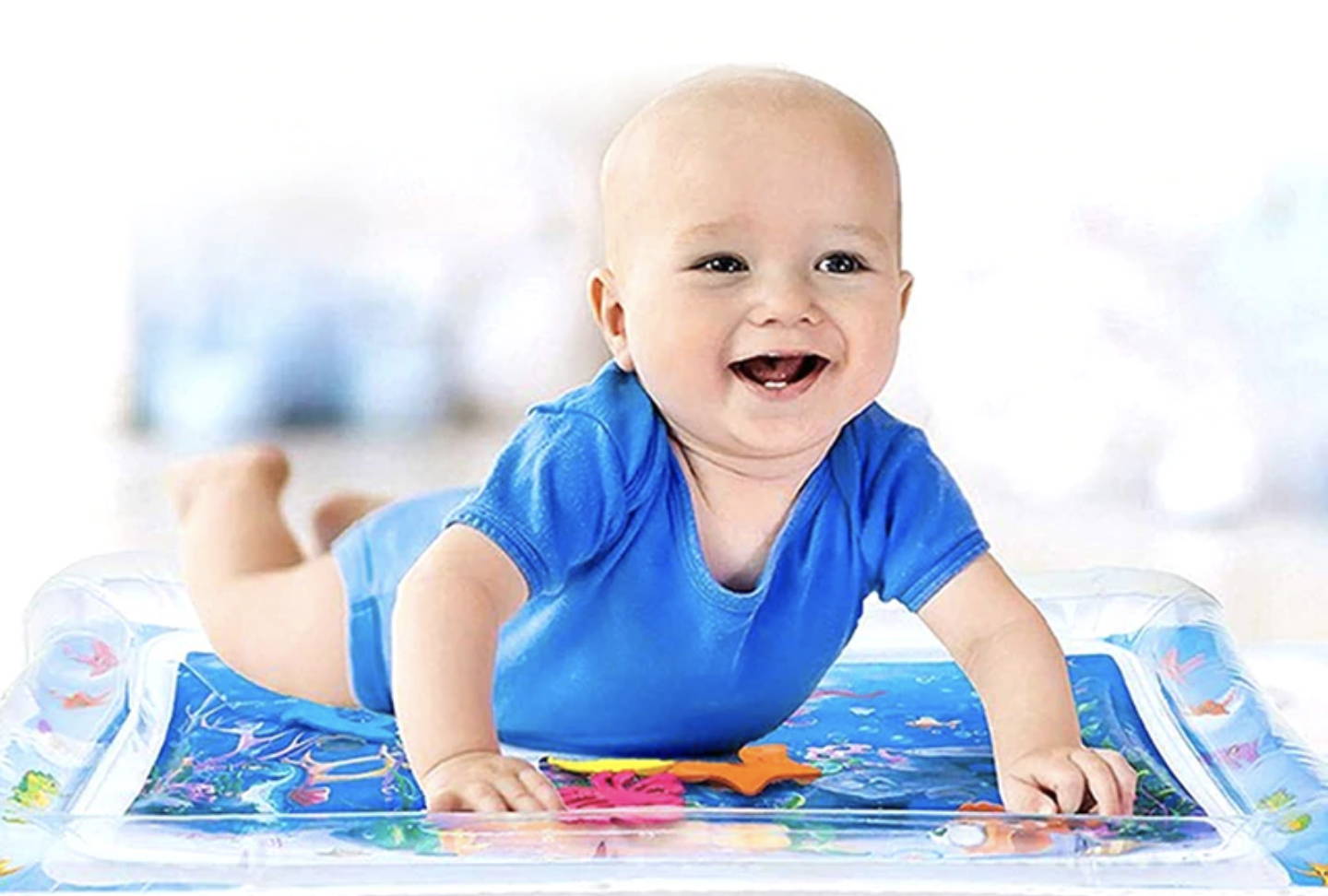 Tummy time stops your baby from developing flat head syndrome.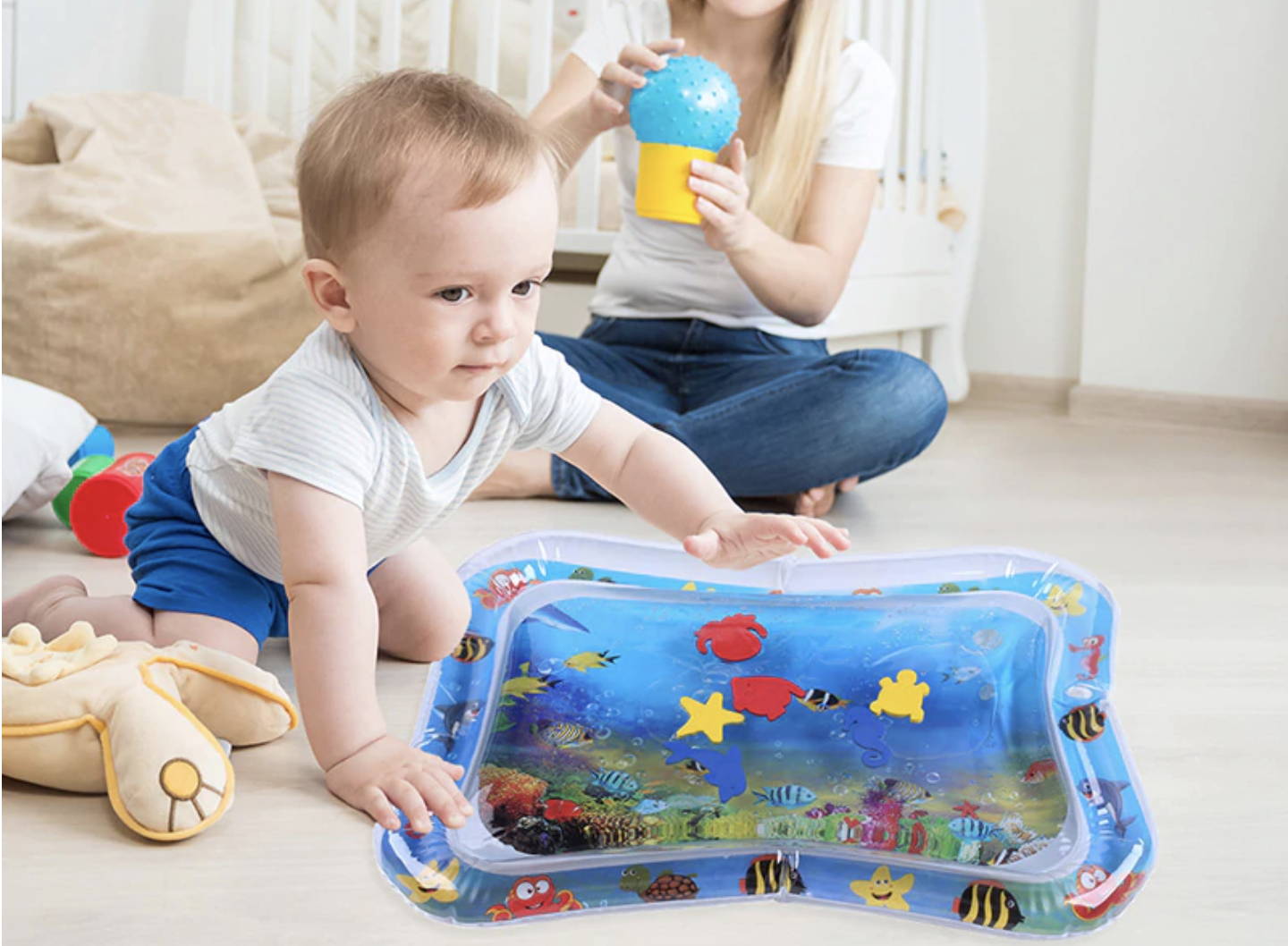 Tummy time helps build head, neck & upper body strength needed to start crawling.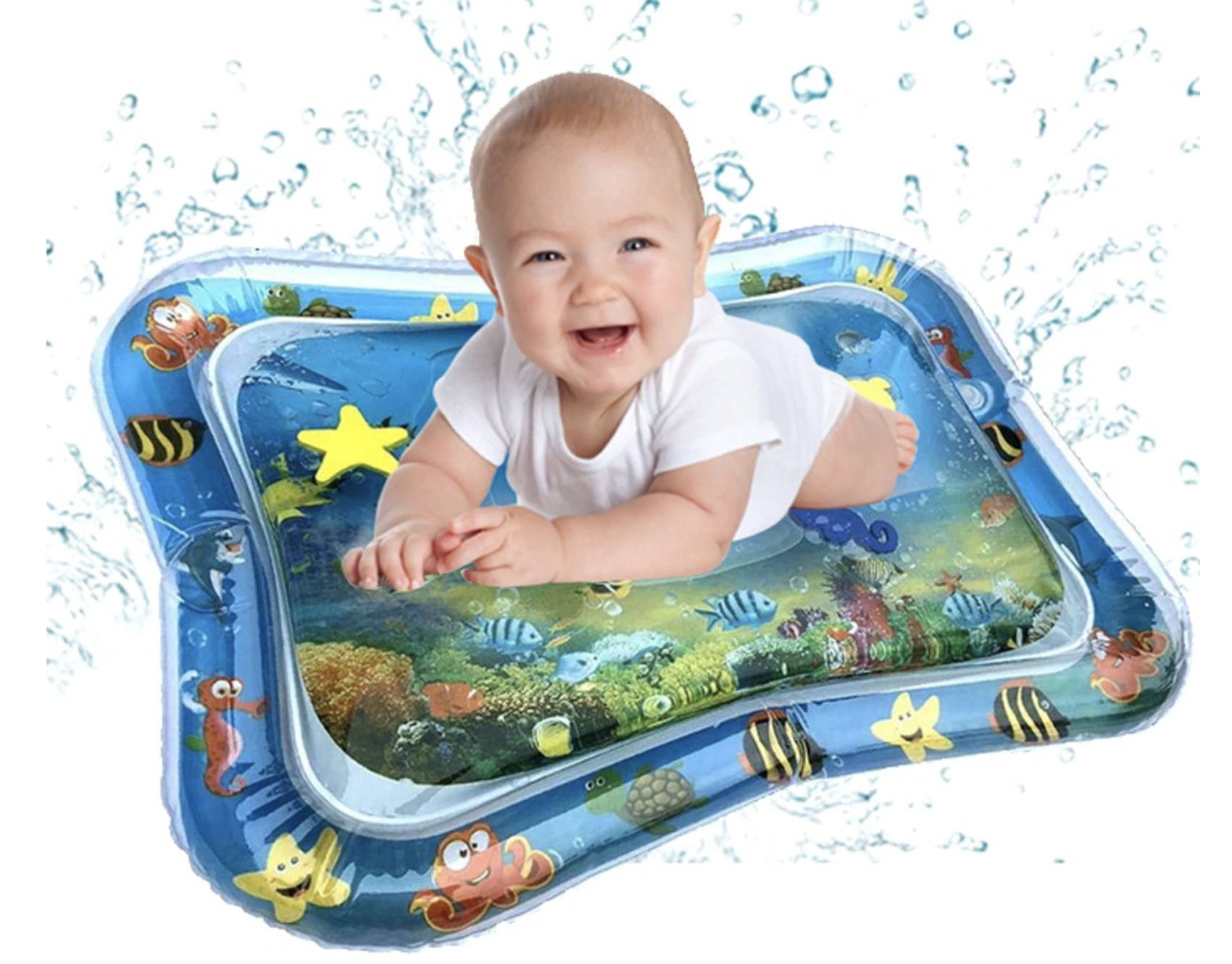 Tummy time helps build baby's motor skills as well as hand eye coordination.
What Customers Are Saying...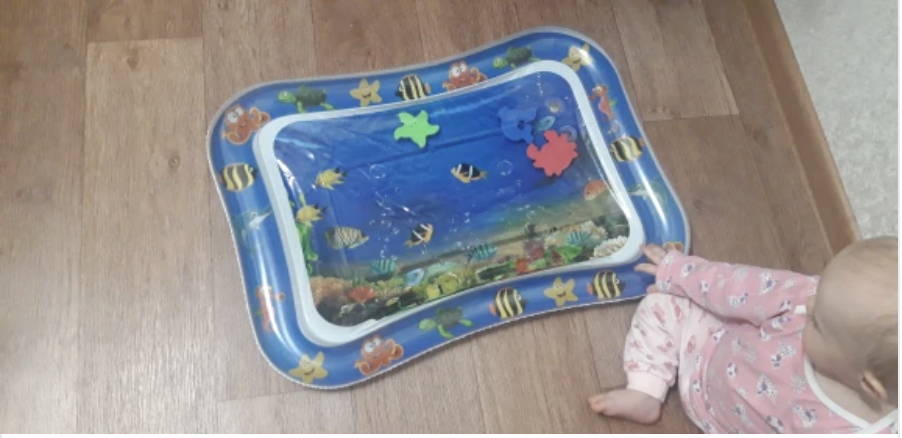 "BABY APPROVED!"
The baby loves playing on the mat and stays engaged for longer than before... THANK YOU!
-Kelly H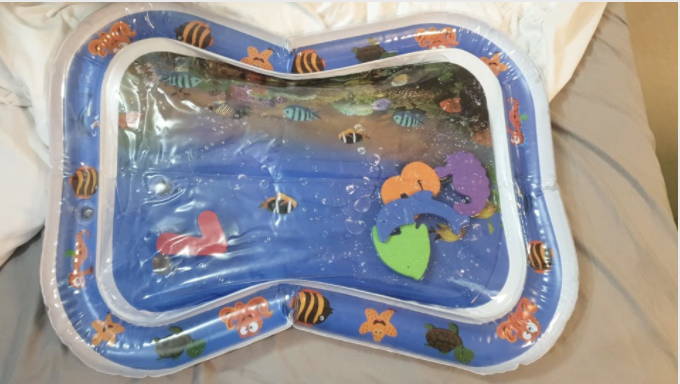 "KEEPS HER ENGAGED"
The little one loves playing on this thing and it really does keep her engaged.
-Brittany A





FREQUENTLY ASKED QUESTIONS
Where do your products come from?
We only source merchandise from socially responsible businesses with ethical manufacturing practices.Our branded products are hand-made and shipped by working moms living in the United States.

Yes, the mat is made with high quality material and is 100% leak proof.
Do you have a money-back guarantee?
Yes! We have a 30-day money back guarantee. If for any reason you are not 100% satisfied with our products. You may return the item for a full refund. Please refer to our return policy for more details.

Can this help my baby start crawling?
Yes, this product is designed specifically to help your baby strengthen their neck, back and arms.

What's the limited time offer?
You get more for your money with bundles. Buy 3x mats for yourself and/or to give at baby showers and you get each mat for under $20 EACH!

Our products have all been sourced and selected to ensure our products are of the highest quality.

We provide free delivery and free returns on all our products within continental United States.

All deliveries are dispatched within 5 business days and deliver via USPS.