HYPOALLERGENIC MATERIALS, BREATHABLE AND NON-TOXIC.

PERFECT FOR LETTING BABIES LOUNGE WITH YOU.


PORTABLE AND MACHINE WASHABLE.

"I can finally take my baby anywhere with this awesome baby lounger, thank you!" - Kelly A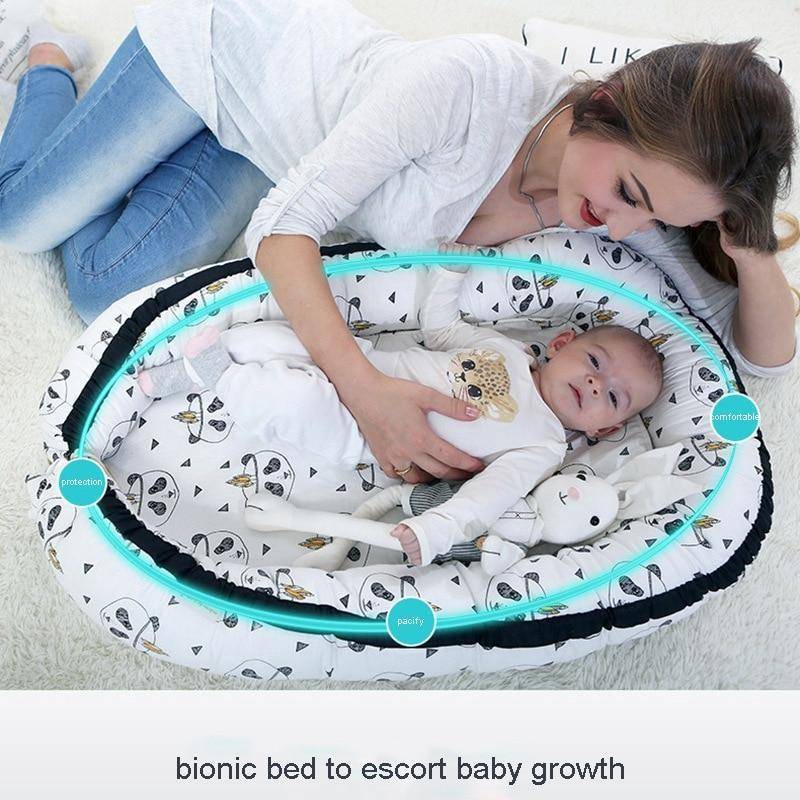 This Bionic Bed is a portable sleeping bed that every new mommy should have. Co-sleeping or the practice of letting babies sleep beside their parents have a lot of benefits. When babies and parents co-sleep, they get better rest as babies don't get too fussy at night when they feel the presence of their mothers. However, there are also precautions to take when you decide to co-sleep with your baby.






Why you should buy this today.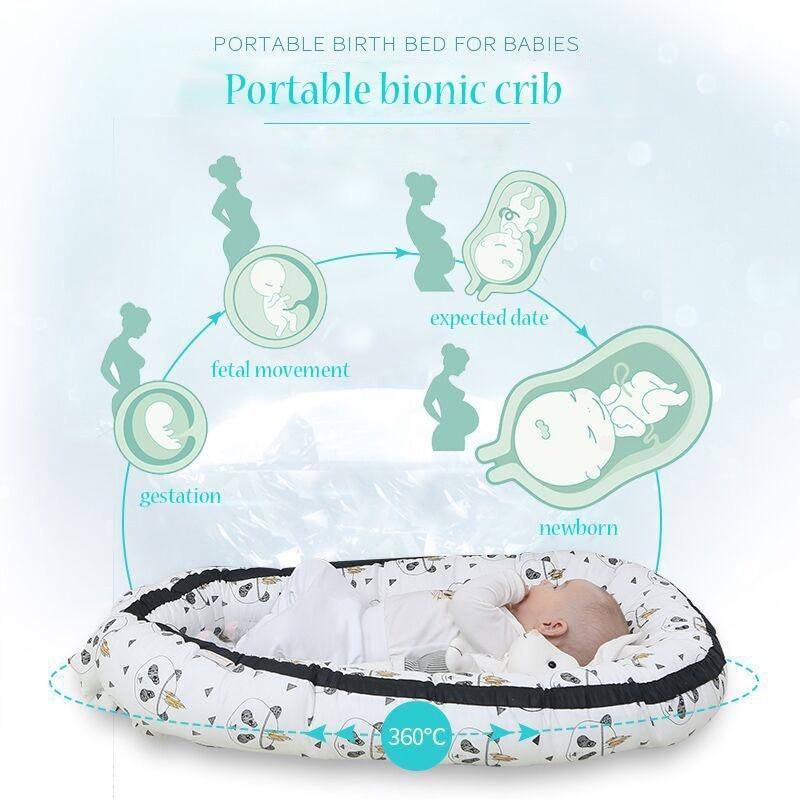 The specially shaped design gives your baby comfort and the feeling of still being in the womb. Our bionic bed is designed to help baby sleep comfortably and in turn let you get some good sleep knowing they are safe.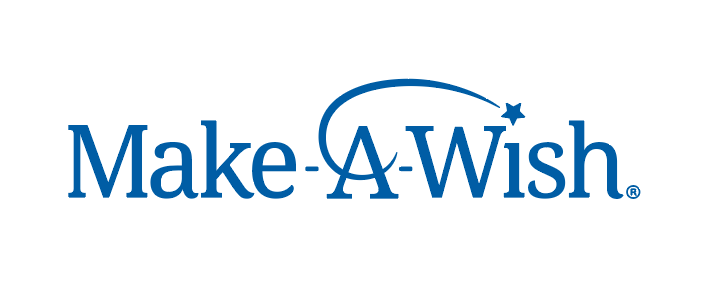 We donate 10% of every order to the Make-A-Wish foundation. We are proud to support a great cause and you should be too.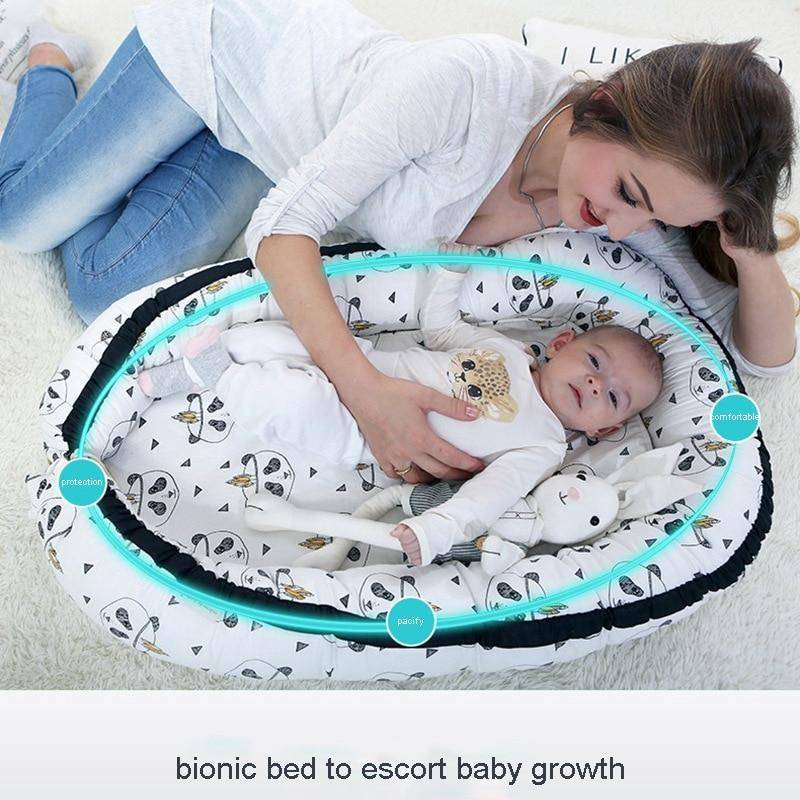 Feel comfortable sleeping in the same bed as your baby. The guards around the bed help your baby feel safe and secure while providing your baby roll-over protection. Sleep safe, sleep sound.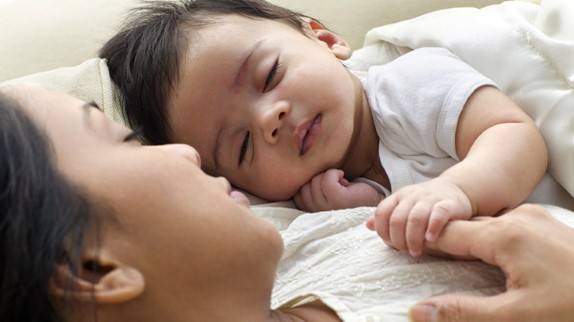 PERFECT FOR CAMPING, HOTELS, FRIEND'S HOUSE, AND SO MUCH MORE!
Clasps in closed position for 0-9 months babies and clasps in open position for 9-12 months babies

Removed and washed separately Machine Washable

Enables parents to safely co-sleep with their babies


Suitable for babies up to 12 months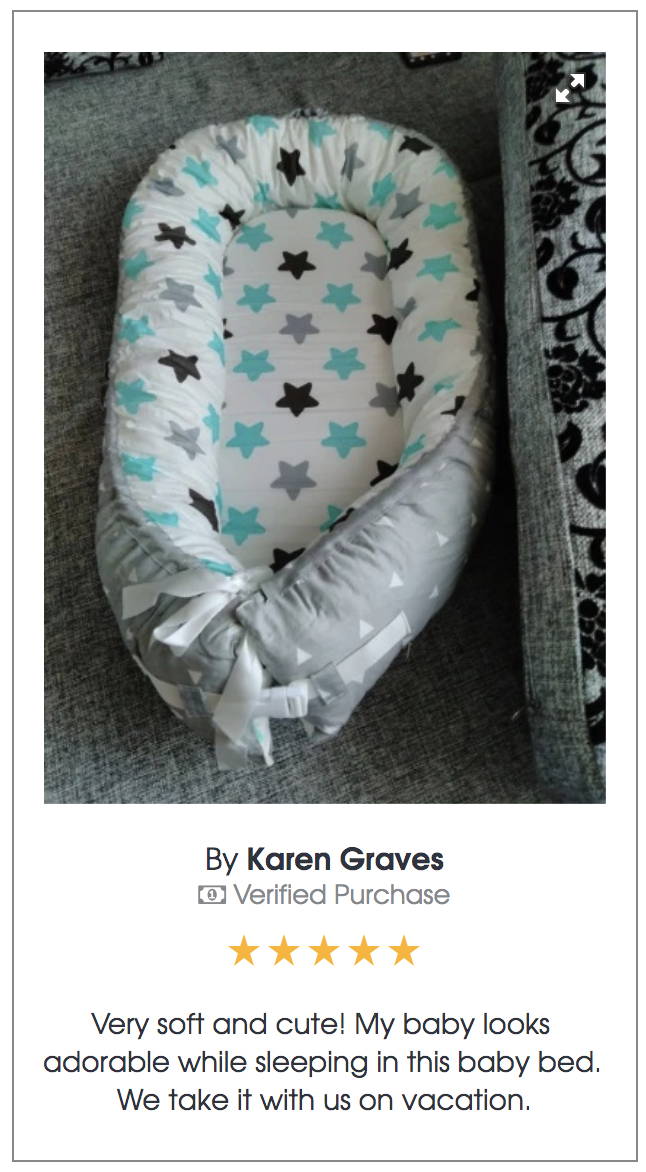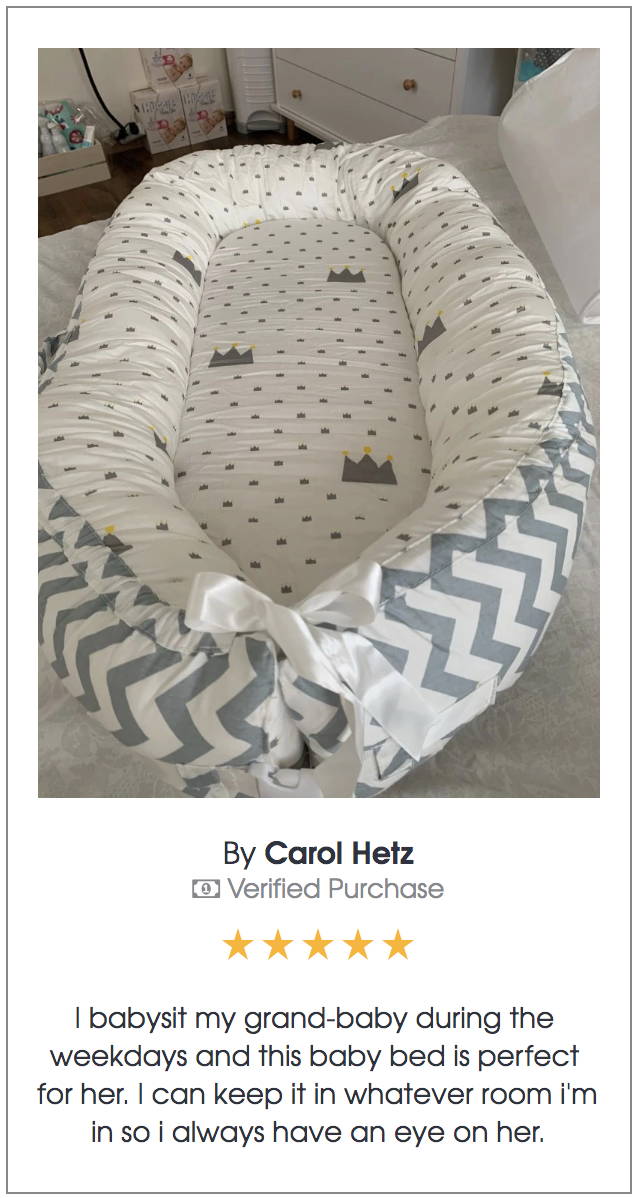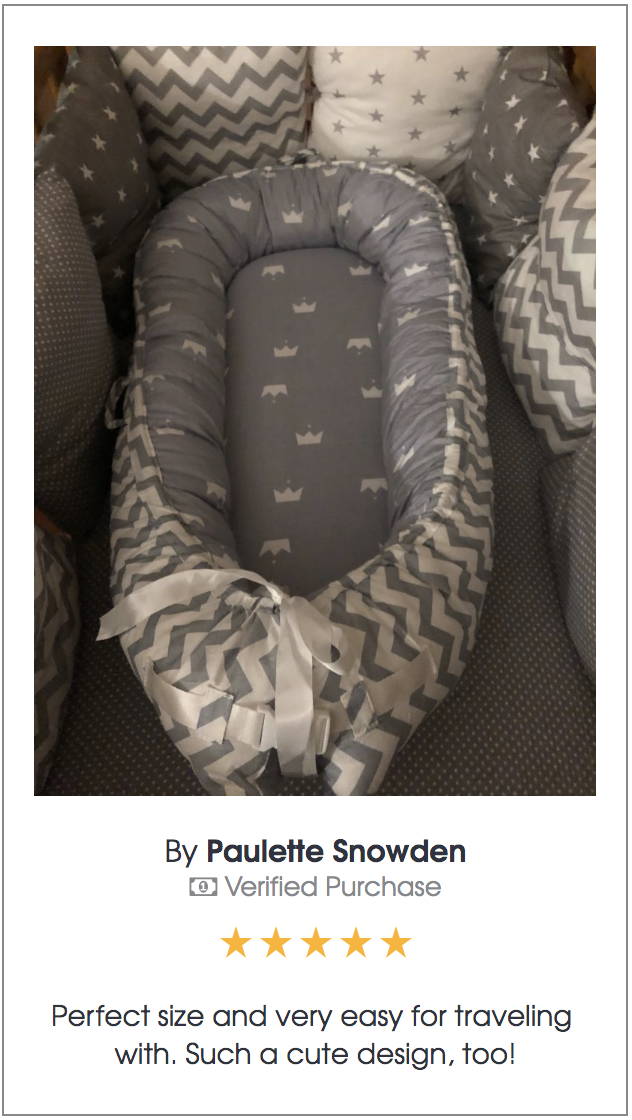 FREQUENTLY ASKED QUESTIONS
Does this help my baby sleep longer?
Yes, with the specially shaped womb like design your baby should sleep comfortably feeling safe.
How long can my baby use this for?
The bionic bed is ideal for use up to the age of 12 months.
Will this fit in my bassinet?
Yes, depending on the bassinet this should fit inside.

Can my baby sleep in the this unattended?
We do not recommend it. We strongly suggest you have the baby with you so you can keep an eye on them and ensure all is well.

Can you travel with this bionic bed?
Yes, the bed comes with a plastic carry case for you to travel with it.

A message about co-sleeping.
Nothing is more important to MaBubby than the safety of our little customers. Considering no one knows your child better than you and your doctor, we believe you should consult your pediatrician about your sleep arrangements. The American Academy of Pediatrics has determined that the safest place for a baby to sleep during the first year of life is in a crib, bassinet or play yard in the parents' bedroom. MaBubby recognizes that many people believe strongly that infants and young children should never sleep with adults in their bed, while others believe that such co-sleeping provides benefits. Many who choose to co-sleep with a Bionic Bed find that the sides help establish a separate space for the baby that is close by to the parent(s). If you choose to use a Bionic Bed while co-sleeping, in addition to consulting with your pediatrician, be sure to follow these 7 precautions:
1. Never allow baby to co-sleep with an adult who suffers sleep disorders, is under the influence of alcohol, drugs, or medication, or is obese. Ensure that each adult in the bed are aware of the baby's presence.
2. Carefully prepare the bed: Place the dock on a firm mattress only. Be sure it lays flat and remains flat with adult(s) in the bed. Position dock in center of bed, near headboard. Each side of the dock should be at least 12 inches from edge of bed. Make sure there are no extra pillows on the bed that can go over the baby while in the dock. Pillows and covers present a suffocation risk to your baby. Each parent should use only the pillow under their heads. Make sure there are no covers (including blankets, sheets, pillowcases, shams, comforters, and other bedding) over the dock. Covers placed over the dock can end up over the baby's face. Covers can also cause overheating which is associated with increased risk of Sudden Infant Death Syndrome (SIDS) . Parents should use separate covers to reduce risk of blankets being pulled up over the baby.
3. To reduce risk of Sudden Infant Death Syndrome, only place baby on back in the dock.
4. Do not add any blankets or padding of any kind under the baby in the dock.
5. Keep all cords and strings away from baby. Cords of any kind, such as window or blind cords, present a strangulation risk.
6. Never leave baby alone in adult bed. If baby awakens and you aren't present, he/she may scoot and fall off bed.
7. Never use components of dock separately. Only use when fully assembled and zipped. Loose fabric and parts may present a suffocation hazard.

What is your 1 year replacement warranty?
We put our money where our mouth is and back the product up with a 12 month no hassle replacement warranty. Should the product become defective or not function as it is supposed to we will ship you a replacement.


Our products have all been sourced and selected to ensure our products are of the highest quality.

We provide free delivery and free returns on all our products within continental United States.

Our express delivery is included standard with this item. This means your order is sent to our fulfillment center for shipping within 24 hours.